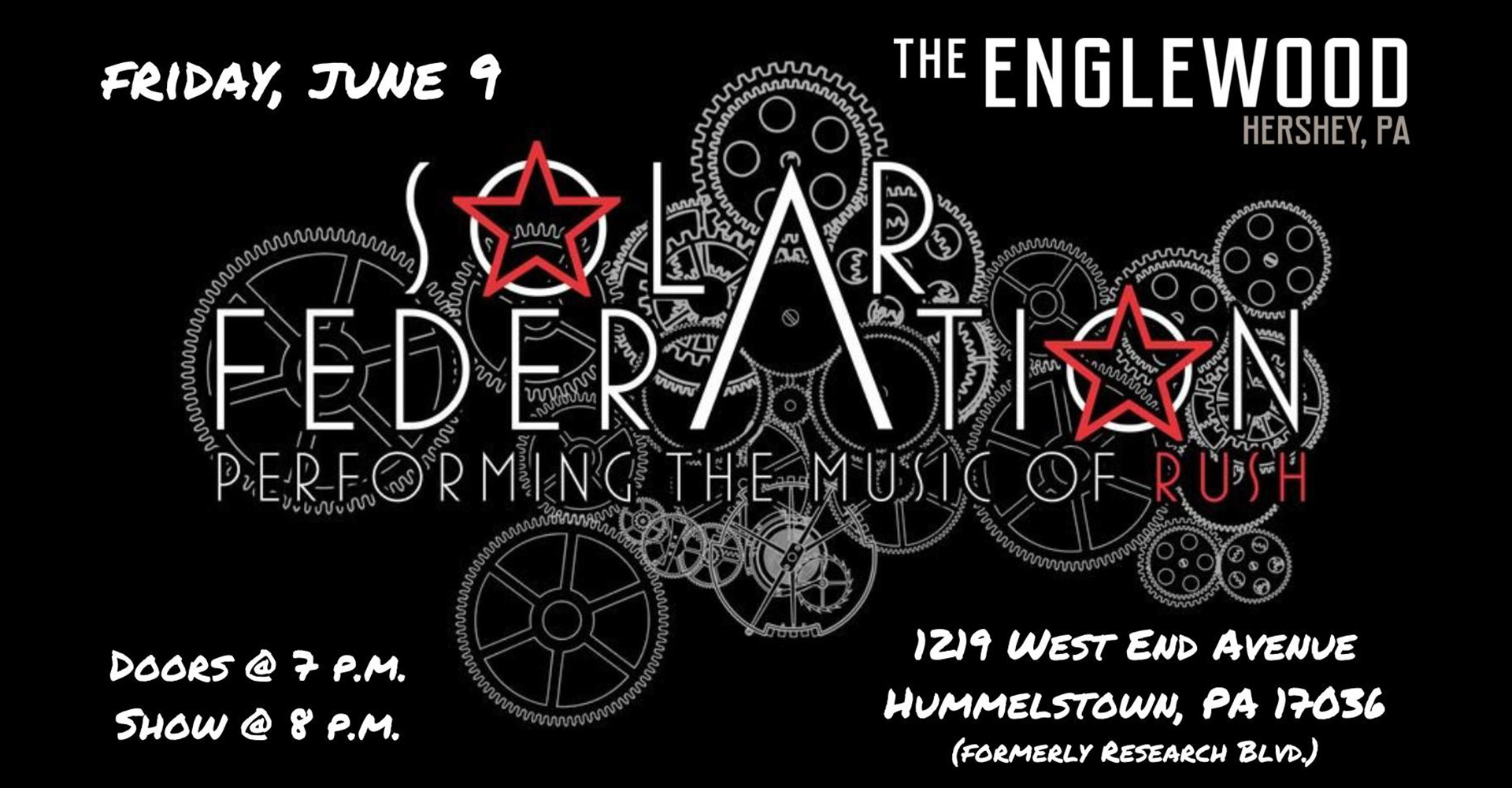 Solar Federation @ The Englewood

ATTENTION ALL PLANETS!!!
We're baaaaack! Join us on Friday, June 9 at The Englewood in Hershey, PA, for an evening of Rush music featuring your favorite FM radio classics, plus tons of deep album tracks and a few prog rock epics thrown in for good measure.
If you haven't seen us at this amazing venue yet, now is your chance! The Englewood recently captured "Best Live Music Venue" at the 2022 Central PA Music Awards ceremony. Come out and experience Solar Federation at this state-of-the-art venue complete with an amazing Clair Bros. sound system, killer light show, and our video screen visuals. Grab your tickets now!
Doors open at 7:00 PM
Show starts at 8:00 PM
Purchase tickets HERE!
VENUE INFORMATION:
The Englewood
1219 Research Blvd.
Hummelstown, PA 17036
(717) 256-9480
www.englewoodhershey.com