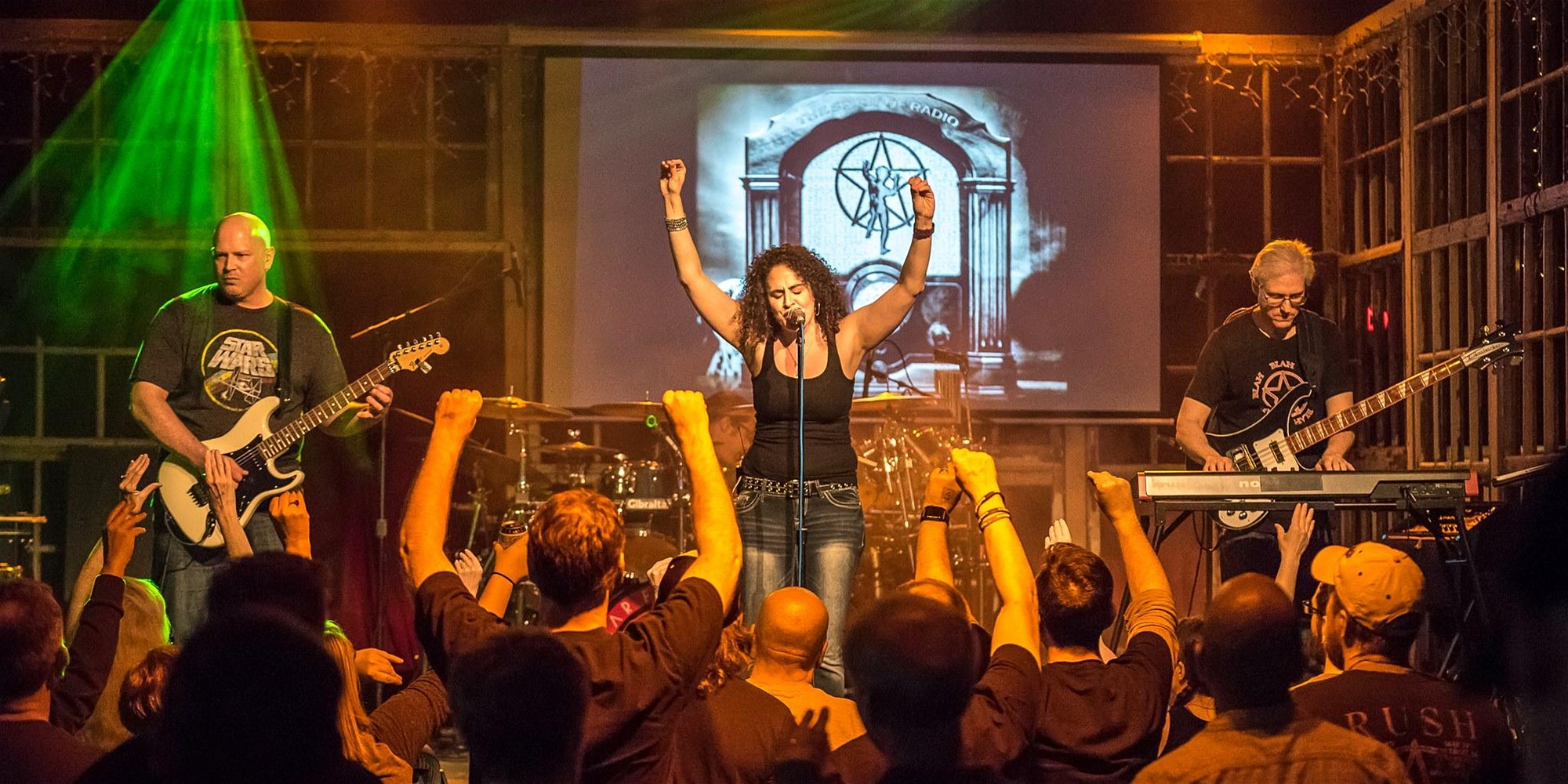 Solar Federation Performance

| | |
| --- | --- |
| | 02/07/2020 |
| | 8:00 PM |
| | Kennett Square |
| | Kennett Flash |
| | Google Map |
Solar Federation & Tarkus – Tributes to Rush and ELP
7pm doors
8pm show
$20 all tickets – TICKETS
BYOB (beer and wine)
Pizza by La Verona
Solar Federation – A Tribute to Rush
Hailing from Central PA, Solar Federation performs the music of Rush with passion and precision, tuning into all of the fine details that die-hard fans analyze with every spin of an album. The brainchild of seasoned drummer Ffej Herb, Solar Federation begins with his life-long obsession with Rush. Although the idea of starting a band exclusively dedicated to Rush's music sparked many years ago, it wasn't until he finally met fellow Rush fanatic and guitar virtuoso Eric Wirsing that the idea became a reality. With two of the core members of the band solidified, they set out on the daunting task of finding a "Geddy Lee." This quest resulted in the inevitable splitting of Geddy's role between two equally qualified musicians: Lancaster, PA's own legendary Mike Bitts on bass and keys, and the four-octave voice of Berklee-trained Julie Schreiber.
Tarkus – A Tribute to Emerson Lake and Palmer
Our band is named after the Iconic Progressive Rock masterpiece Tarkus by ELP. This seven part 20 minute suite was released in 1971 on an album of the same name. Tarkus is three musicians that were heavily influenced by ELP during there formative years. We are dedicated to celebrating the compositional genius and groundbreaking work of this iconic trio. We are passionate about this music and pour everything we have into every live show.